Monday: No class due to Veteran's Day Assembly
---
Tuesday : Snow day -> Happy June 10th
---
Wednesday
Sorry that I am missing class today.
In Canvas>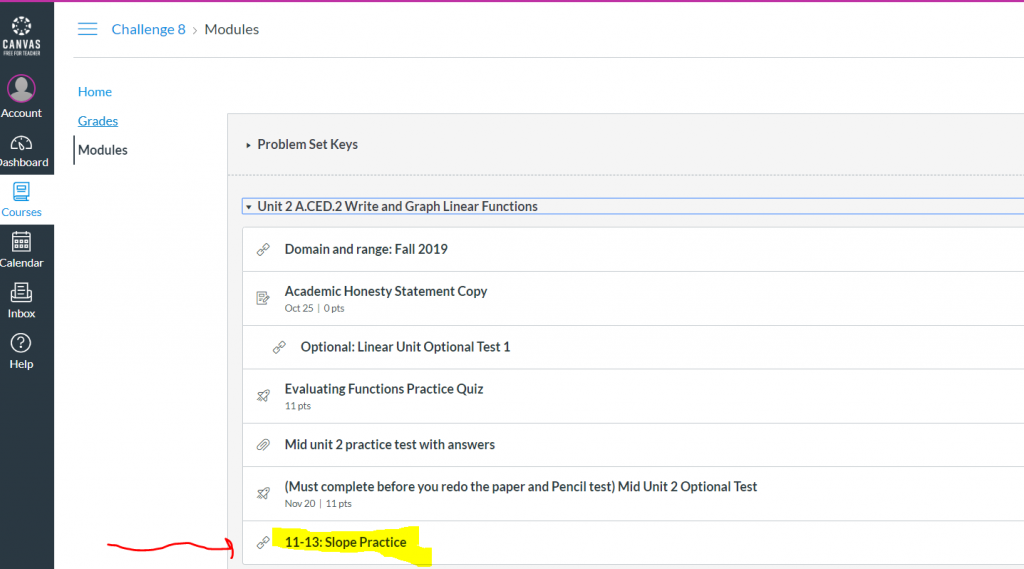 Complete that assignment. Show so work for partial credit.
---
Thursday
In Class
Learning target: I can write an equation for a linear function given some information about the relationship
Notes
Handout
There is a short Canvas>MyOpenMath Assignment I want you to complete. Due by Friday 11/15
HW
Assignment above
Any make up work owed?
---
Friday
In Class
Learning Target: I can generate all other representations of a linear function when given one representation.
Notes
Handout
Working on Canvas>MOM Slope assignment
HW
Anything that you do not have completed.
PS 5 due Friday 11/22
---
Monday
Workday. Get it done!
HW
This work