Monday
In Class:
Learning Target: We will be able to convert angle measure from DMS to decimal degrees and vice-versa.
Notebook page 3
Here are my answers click on the image for a larger version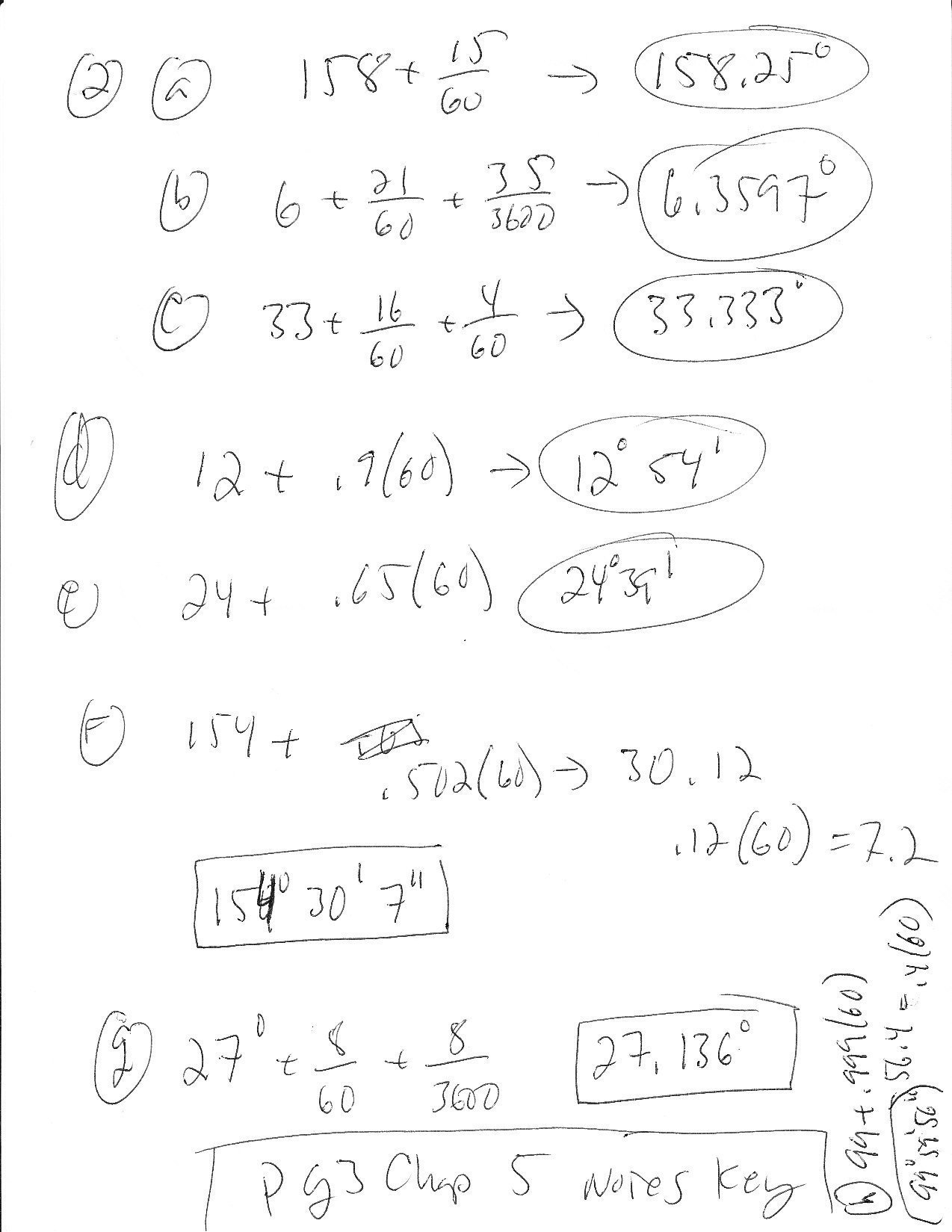 ---
Tuesday
In Class:
Learning Target: I can write equations of circles and find where lines intersect them.
Notebook page 4a-5b.
---
Wednesday/Thursday/Friday (updated 2/11)
Workday
MOM Preliminaries: Angles and Circles Due next Monday but you don't want to wait that long to do it.
HW
HW
This work
Watch this video for Monday. Take notes on the notebook pages 6 – 9